Tutorials
---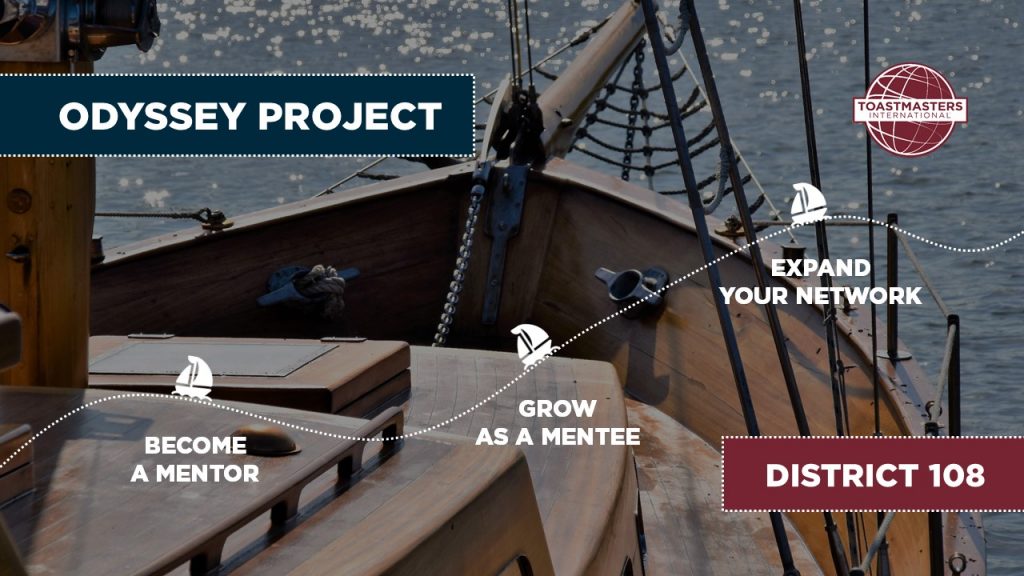 MENTORSHIP
Odyssey Project
We invite you on a fantastic journey. A journey full of new acquaintances, new locations and unexpected meetings with fellow Toastmasters from the entire world! A journey where you will discover new potential & new strength as a mentor or a mentee. A journey in search of a better self. In search for amazing friends.
On this journey, you may face challenges & overcome fears, find opportunities & unfold new abilities like Odysseus did in his travel.
This journey will last as long as you want. And there is no better time to start than NOW.
---
Meeting Materials
Prepare for your role
PREPARE for your role! Description of the roles: Here and this pdf manual
SPEAKERS and EVALUATORS: Evaluation forms available Here
TIMER: Are you a Timer? Download backgrounds -> [link] [General INFO: click here]. I found a cool web for timer [here], and this one that can remove the countdown [here], and this other one can add the names [here]. 1minute timer youtube.
Club development Resources
How to prepare…
Impromptu speech
Stories of travel into hard to reach places
Icebreaking a conversation
Tricks and tips to start a conversation
Using humor
Tips on how to use humor in your speeches
… and here is an example of how this this TedX speaker uses humor to talk about humor… note the pauses…
The Toastmasters Podcast