Have you ever thought that leadership is only for a few? More like corporative stuff for managers and executives?
Peter Drucker postulated that "The only definition of a leader is someone who has followers." To elaborate a bit on the definition: Leadership is a process of social influence, which maximises the efforts of others towards the achievement of a goal. Put it this way, there is nothing to do with titles, position in the hierarchy or personal attitudes. The truth is that at some point or another, we all face the chance to work with other people, collaborate on projects or start something on our own.
By participating in Toastmasters, there are a number of ways we can acquire and practice our abilities to work with others and develop skills you may never have thought possible or necessary. But the best is we can gain this experience and confidence without jeopardising our career growth.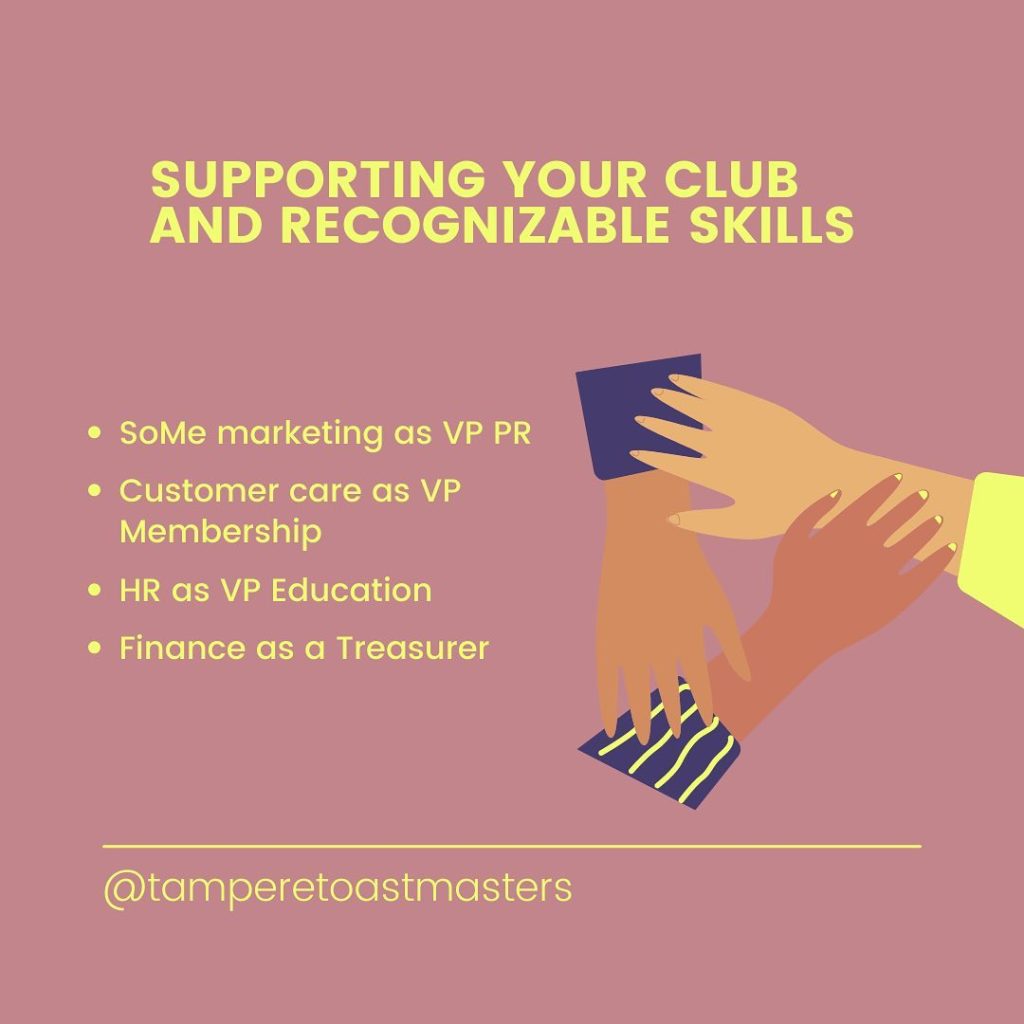 For example by taking an officer role can:
Vice President Education develops skills like strategic planning, evaluating individuals' performance and determining strengths/weaknesses, and applying successful mentoring techniques. Work with members to establish individual short-term and long-term goals.
On the other hand, Vice President Membership is responsible for planning and organising activities to retain current members and attract new ones. Skills in marketing, networking and relationship-building, positive small group collaboration are built.
Vice President Public Relations learns how to promote the club. Creating social media presence, developing a communication plan, writing blog posts, and interacting with local communities are invaluable additions to one's arsenal of skills.
Treasurer manages the club's finances, including creating and maintaining a budget, basic bookkeeping, collecting club dues, and paying bills are a few of the responsibilities to keep the financial stability of a club.
These activities need to be studied and developed by leveraging our strengths, but credibility and confidence are built with time. Everyone is a leader if we consider that leadership starts with leading self, and we voluntarily participate in our clubs' activities to create a positive experience of learning and growth.
— Written by Mina Kostova
Vice President of Public Relations